Service is Everything
Convenient, Fast and Flexible
Our goal is to give consistently outstanding service to your parents so that you never need to worry about the supply of uniform and sportswear - we take care of everything for you.
Multiple Ways to Shop:
In-store 1:1 personalised appointments
New website equipped for home delivery & Click and Collect
In-School sizing and sell events
Direct to school options Multi-channel retailing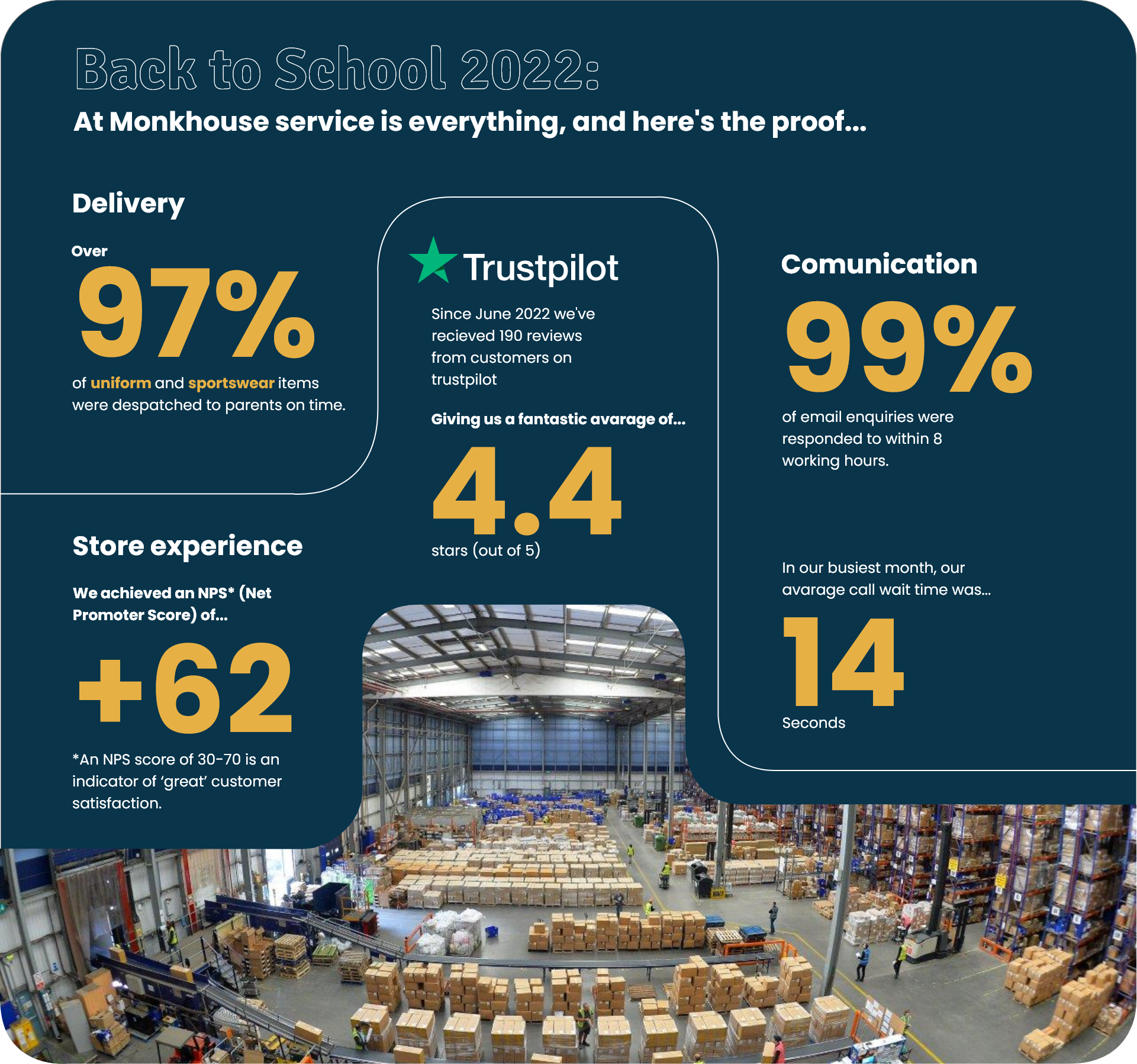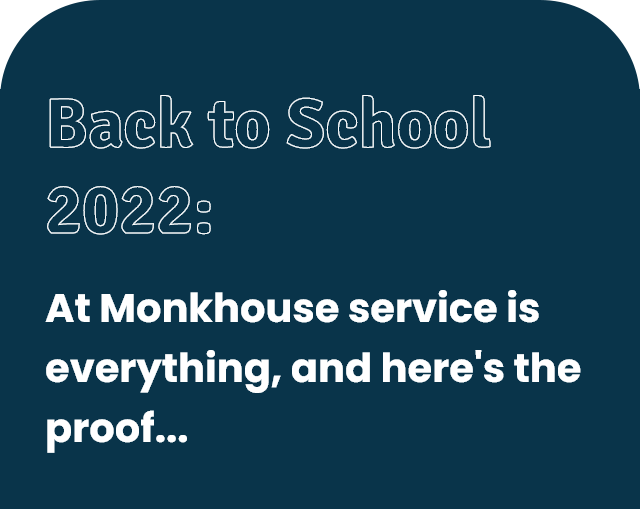 Find Out More about Monkhouse
Let's Get Started
If you like the sound of outstanding schoolwear and a service you and your parents can trust, speak to our team today. Together, we'll discuss your requirements and design a service tailored to the needs of your school
Call 0161 476 7216 and press 2 for school enquiries or email sales@monkhouse.com
Or, if you'd just like to learn more about us and what we do, click here to download the Monkhouse Handbook.